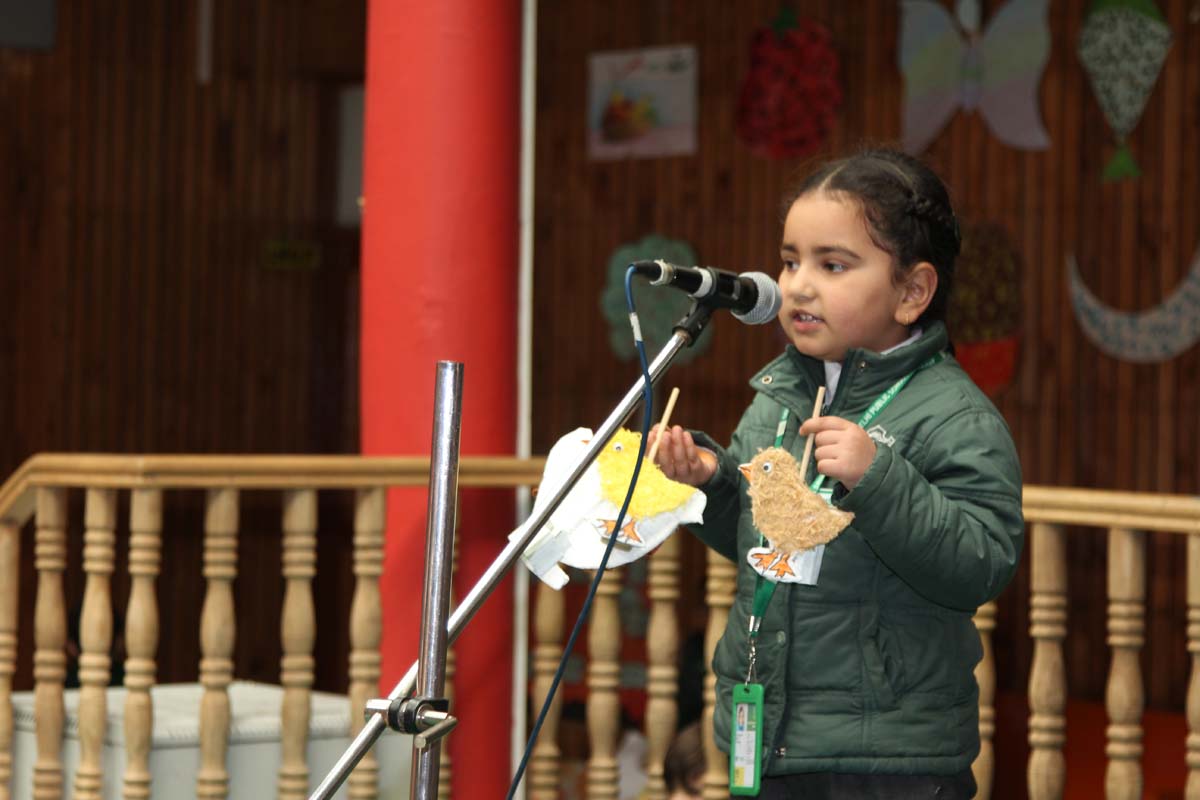 Tiny Tots Holds Urdu Story-Telling Competition
---
Since time immemorial, storytelling has been an integral part of our childhood. To keep the tradition going and to incite curiosity and the love for reading in children, a story-telling Competition in Urdu was held by Tiny Tots department at Delhi Public School, Srinagar on 12th April 2019. The main objective of the competition was to encourage students to read Urdu story books with interest while using props, and develop self-confidence while narrating a story to audience (teachers and peers).
Students of class 1st and 2nd participated with great enthusiasm and read out stories in Urdu with great gestures and intonation. The competition was coordinated by Ms. Ruheela Qadir and Ms. Yasmeen, (co-coordinators Urdu) who kept the spirit alive throughout.
The judges Ms. Ather Qureshi, Ms. Mehjabeen Zaki, Ms. Taseena Hafiz and Ms. Rumaisa Tariq graced the occasion with their presence. The story telling competition was divided in two phases. In the first phase students of grade I narrated their stories using props and thrilled the audiences with their masterful expressions.
In the second phase students of grade II narrated their stories in a lively mood to earn appreciation from the audiences who enjoyed it thoroughly.
Mohammad Ali from class 2nd I secured first position with Fatima Amin from class 2nd D ranked second and Injila Vidad on third.
From class 1st I first and second positions were bagged by Sundus Suhail and Sarim Sohail and Zynah Sartaj ranking third. The students were awarded with prizes and certificates by esteemed principal Mr. Alistair R.A Freese and Vice Principal Ms. Shafaq Afshan.