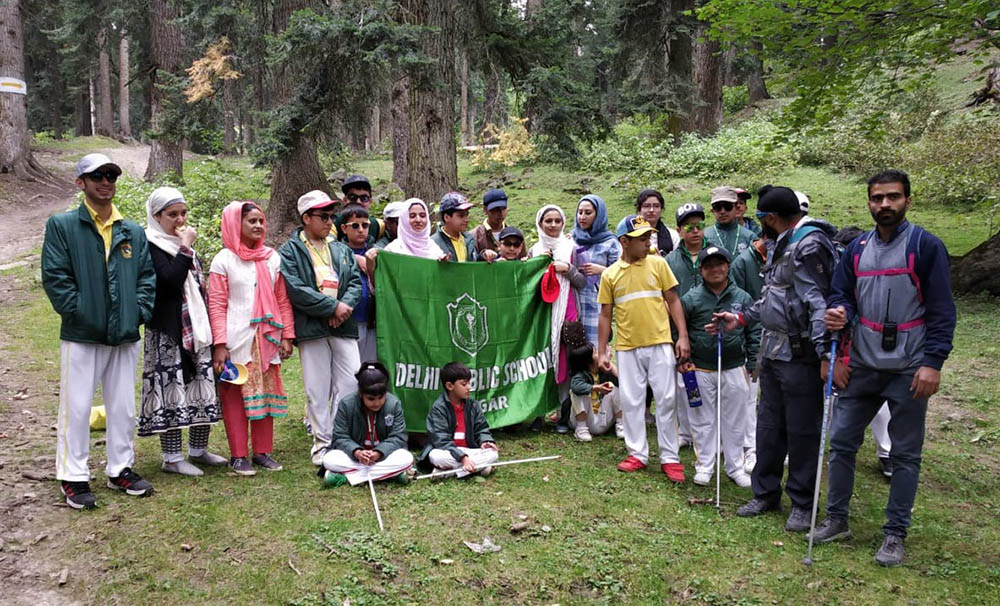 Camping and trekking to Gulmarg
---
Objectives of the visit:
To engage the children in the activities that they find both enjoyable and meaningful.
To give them an opportunity to learn and develop the skills like trekking, dancing etc.
To provide an even platform for all the children to explore and express their creativity in any form.
To educate and create awareness among them about various things like environment, nutrition etc.
The camp kicked off on the 22nd of September 2018 at 7:30 am and ended on 23rdSeptember 2018. Intra-day duration was from 8:00 am to 7:30 pm. All the children boarded the bus in the school premises carrying their necessary commodities along in their bags. The children enjoyed the travel to Gulmarg and sang songs throughout the travel. Assoon as, we reached the destination, the staff at IISM welcomed us with open arms. Both the teachers and the students were allotted the rooms. Five students were accommodated in a single room. After sometime, all the students enjoyed a healthy breakfast.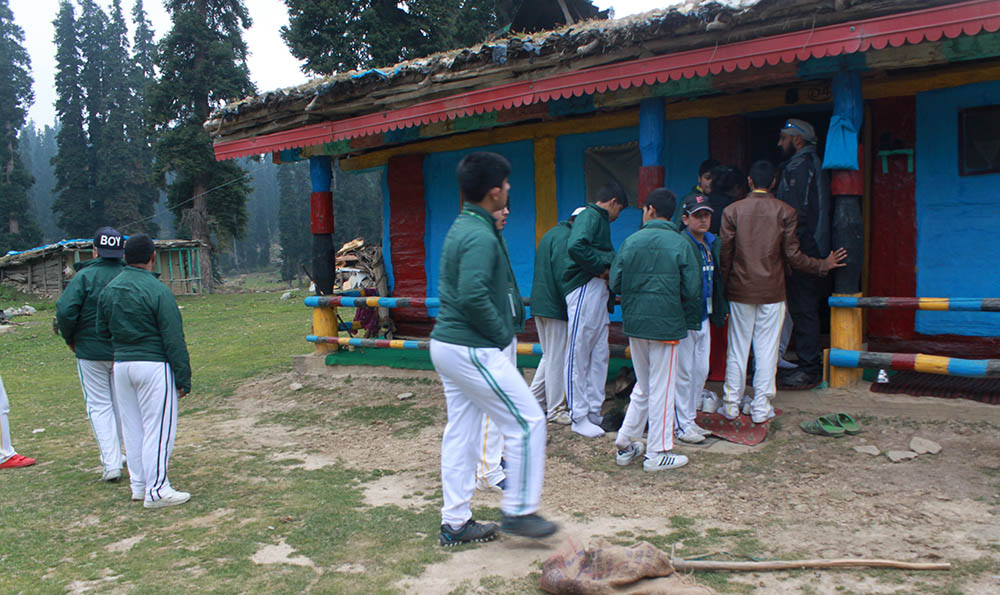 Mr.Tajander accompanied the teachers and the students for trekking to Khilanmarg. Children started walking up the hill enthusiastically and were successful to reach the destination. In the evening, children had a blast playing the musical chairs in an open area. Next was the camp fire along with a lot of loud music and dancing.
On the next day, the weather was a little cloudy but pleasant. Children packed their bags and we were off to Kanchenjunga Museum. A lot of information spread into the air about the first army persons and personnel who achieved the taste of reaching to the heights of Mt. Kanchenjunga. Children were shown all the equipments used for carrying out mountaineering and rescue tasks.
At last we went to Bhuta Pathri, a place close to nature with beautiful sceneries. Children enjoyed the cold weather and water of the place. Children were also shown the "Gujjar Huts", their livelihood and ways of living life in extreme weather scenarios.
It was overall a terrific experience