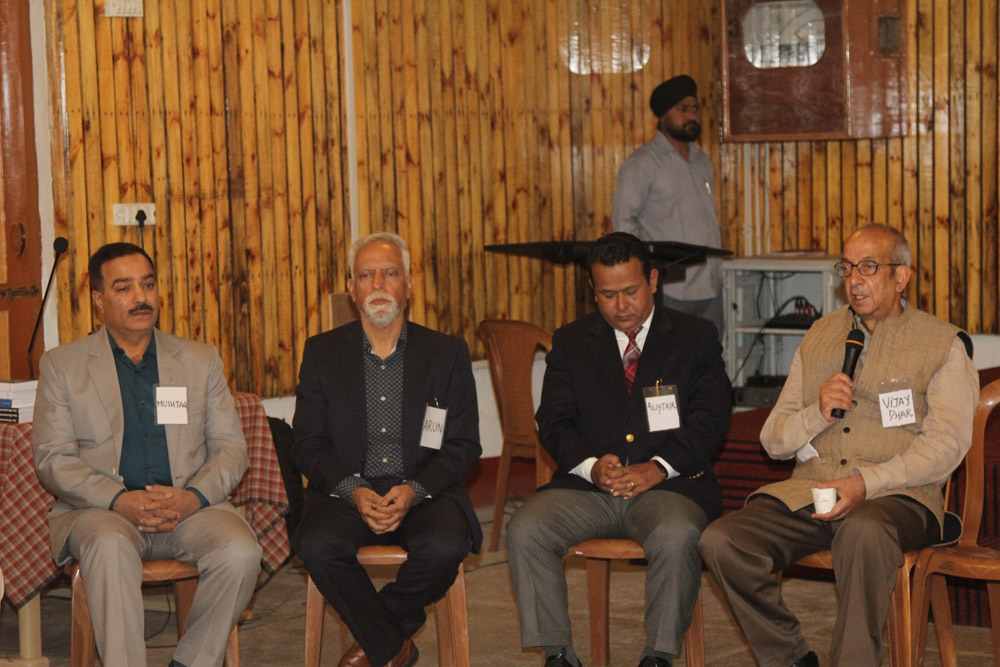 Workshop on Collaborating for Compassion' held at DPS Srinagar
---
A workshop on 'Collaborating for Compassion' was held at DPS Srinagar today in corroboration with Pragati Foundation. The aim of the workshop was to train participating teachers about the need to cultivate compassion and related skills (i.e., empathy, kindness, gratitude, service). Such compassionate teaching assists students in becoming more aware of their own emotions and develop a more sensitive attitude towards others. This increases positive energy and loving actions in the service of the wellbeing of all.
Sixty participants drawn from educational department, NGOs and the school faculty participated in the workshop. The participants were accorded a warm welcome by the Principal Mr Alastair R Freese and other dignitaries from the school. In his welcome address, the Principal said "The school wants to extend a helping and healing hand to all sections of society. We strive to come up with and collaborate on plans to restore dignity and esteem to the future and education with compassion is the key to it." The Chairman Mr Vijay Dhar also stressed that "Unless education inculcates compassion, peace will remain out of reach. We must learn to listen and empathize if we want to develop wisdom and ensure a future away from darkness of anger and despair.
The workshop was designed and initiated by Mr. Arun Wakhlu, Chairman Pragati foundation and it supported by Delhi Public School Srinagar, Aman-Waqt Ki Awaaz, Charter for Compassion and Initiatives of Change.