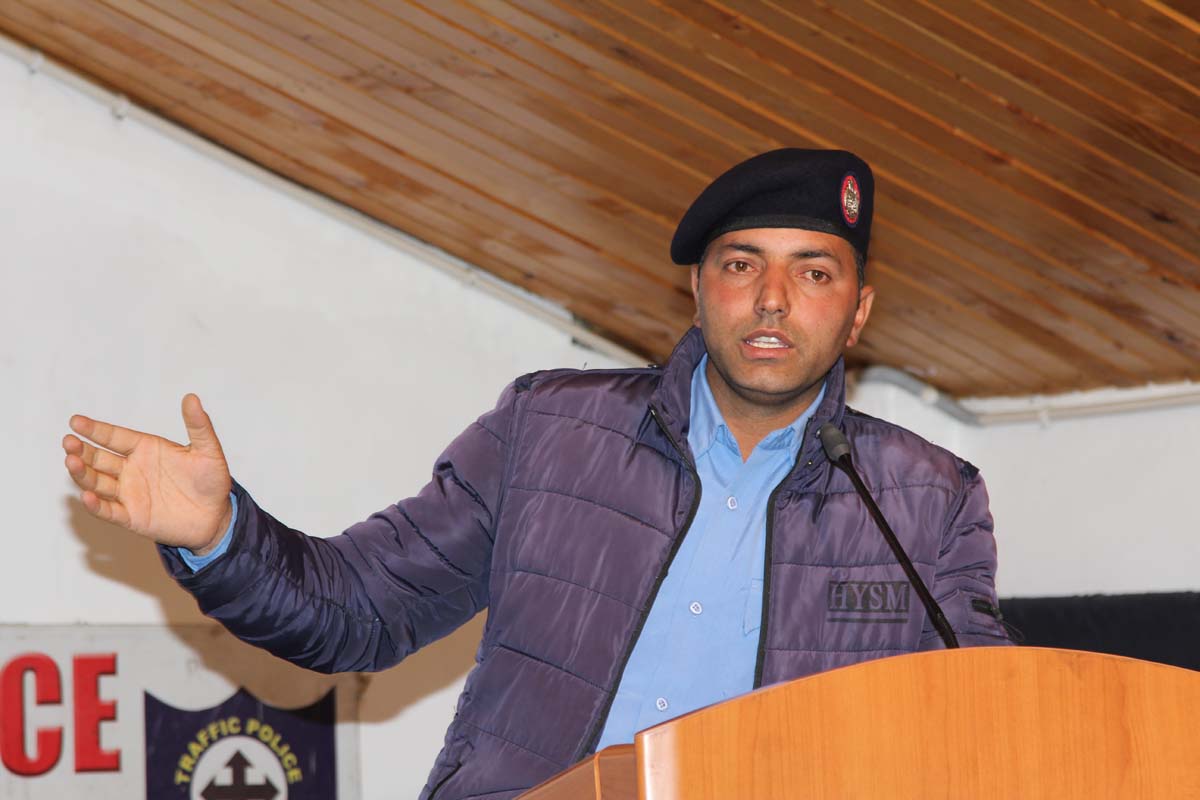 Traffic Awareness Program held at school
---
In an effort to create awareness about road safety, Department of Traffic Police conducted a program on Road safety measures at the school on May, 10th, 2019. DSP Raees Ahmed, SI Mohammad Altaf along with their team explained the basic traffic rules to be observed while driving on road.
SI Mohammad Altaf delivered a detailed power point presentation to acquaint everyone with traffic rules. Their aim was to create consciousness among students and to sensitize them to important road etiquettes like the importance of first aid, safety-helmet, seat-belt, safe passage to hospital referrals and fire tenders on priority. A short movie was also shown to the students on how to reduce road accidents.
The Principal Alistair A Freese, also addressed the audience, and urged it to comply with traffic rules, and drive at an appropriate age with a proper legal license. The audience appreciated the efforts of Traffic Police Department for organizing the seminar.