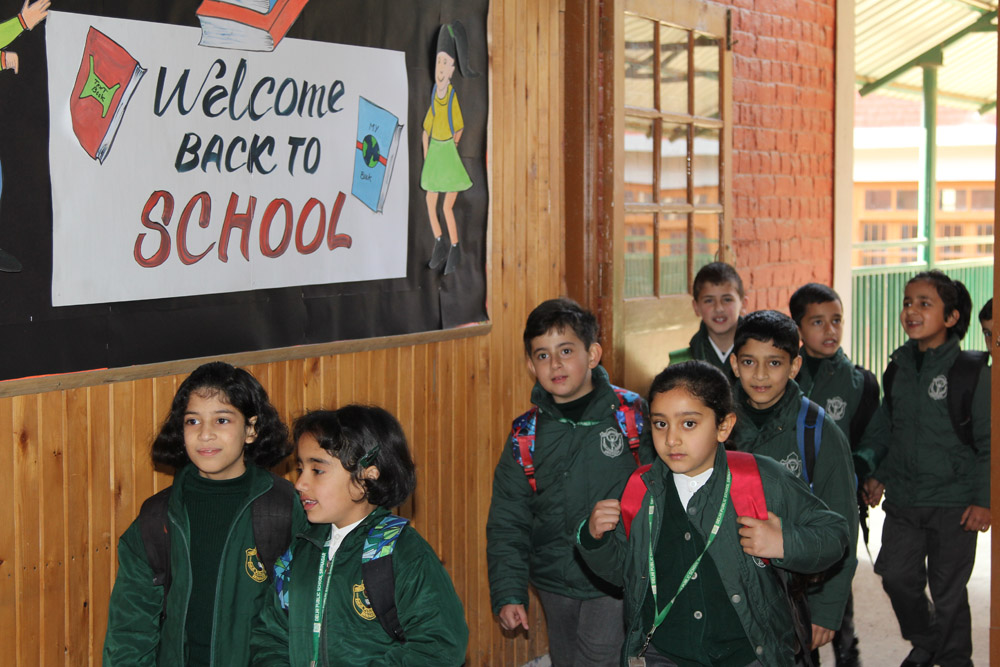 Tiny Tots welcomes students back to school
---
The first Day of school in Tiny Tots, on 10th of March 2018 was all fun and celebrations. The theme of the day was " Back to School". Teachers and students engaged in many activities to celebrate the day. Students were introduced to their new classes and new teachers.
The day started with a special assembly conducted by teachers of L.K.G and U.K.G. The assembly started with a prayer, followed by the welcome song, and a skit prepared and performed by Ms. Nida and Ms. Shagufta. The assembly concluded with a merry dance.
Teachers had preplanned introductory rekindling activities for the benefit of students. They included hand painting, collage making, choose you colour, know your mate, pass the snow ball etc. The children enjoyed their day thoroughly, and generally had a lovely time shaking off the cobwebs from a long holiday.