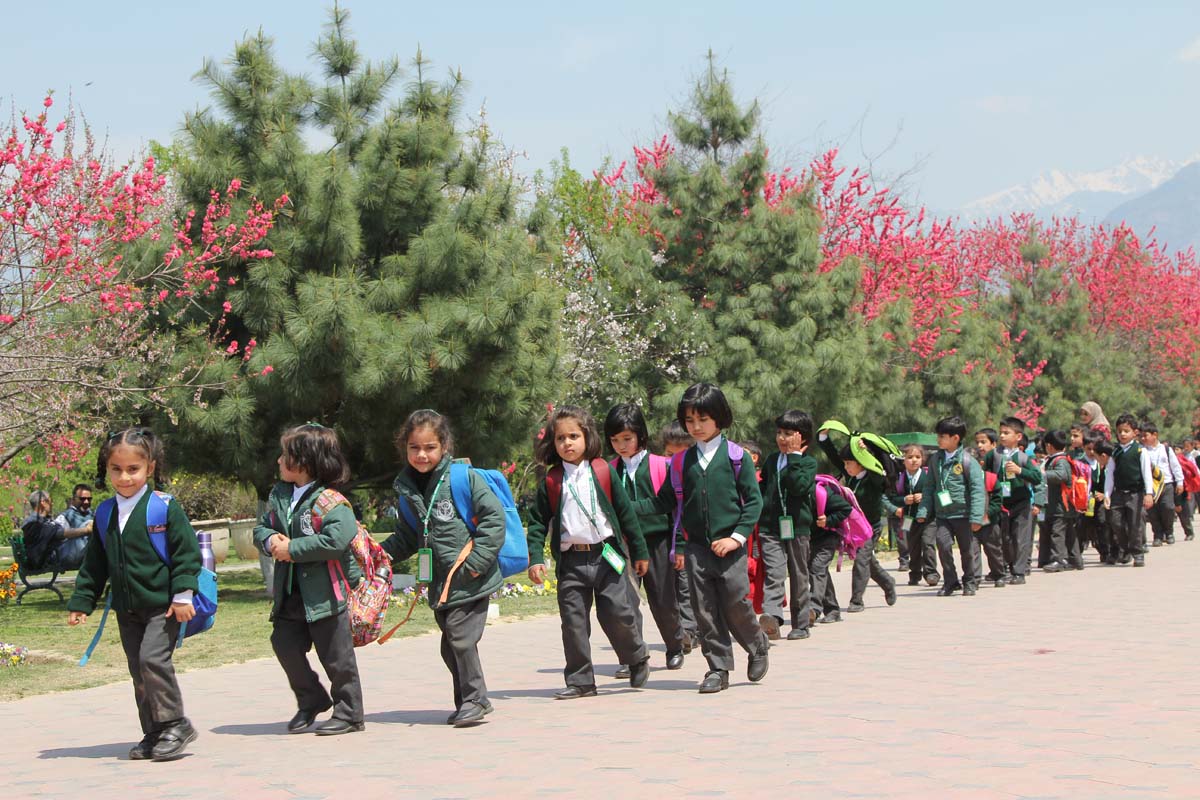 Tiny tots visits Badamwari
---
To smell the essence of fresh flowers and feel the gentle spring breeze, Delhi Public School, Srinagar organized a trip to one of the famous gardens of Kashmir, Badamwari (Almond Garden) on 9th April,2019 for the students of L.K.G to 2nd. The trip was planned to charm ur little buddies with the mesmerizing beauty of nature at the onset of spring.
The concerned incharges Ms. Nazia Rashid and Ms. Fozia Qadir, along with the staff members accompanied the children. With their bags packed with games, food and a lot more, the children were very happy and excited to visit Badamwari.
On reaching the garden, the children enthusiastically explored the alluring beauty and bounties of nature. They were thrilled to witness the vibrant almond trees in full bloom (Badam Phulai) and thanked God for his dazzling creation. The nature walk helped them to observe different types of plants around them. The trip added to their information about various historical places that children came across while on way to Badamwari like the famous well, Almond Sculpture and Hari Parbat.The day was well spent enjoying, singing and interacting with each other.
The visit to the garden was a memorable one and it motivated the students to take care of their environment and to maintain cleanliness around them. It was a wonderful opportunity for all the children to strength their bonds and everyone came back to school rejuvenated.