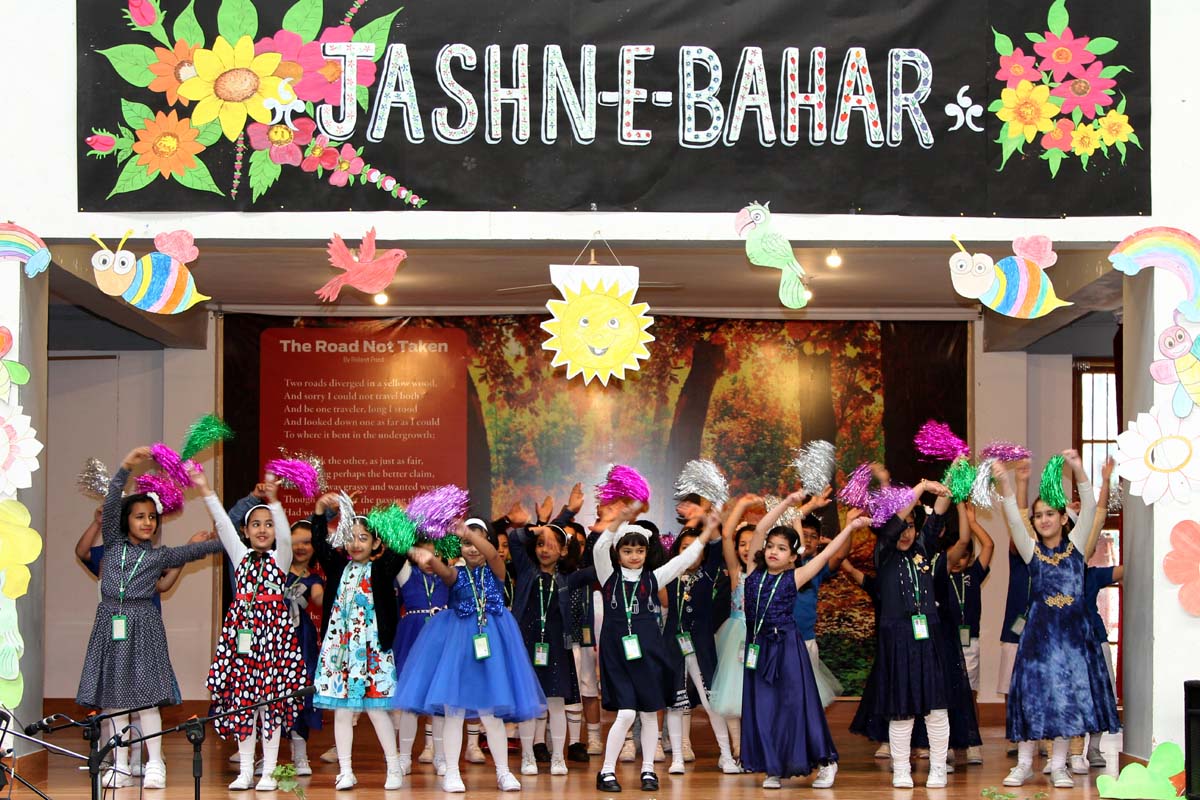 Class 2nd celebrates Jashn-e-Bahar
---
On 17th April, 2019 class 2nd celebrated Jashn-e-Bhar – a festival to mark the arrival of spring with great enthusiasm. The students welcomed the spring by presenting a special assembly at Indoor Stadium. The parents and invited guests graced the occasion with their presence and encouraged the children.
The assembly commenced with the Morning Prayer in praise and admiration of the creator of the whole universe. It was a soulful prayer presented by students of class 2nd C. The two anchors Mufasir Ishfaq from class 2nd H and Fatima Amin from class 2nd D took us through the programme with great confidence.
In keeping with the festive mood, the girls of class I performed a cheer-dance. The girls just looked like dolls all draped in the bright white and red colour dresses waving the colourful props on every move. It was followed by a beautiful choral spring song presented by class 2nd B.
The most exuberant part of the festival was the Fashion Show. Charm was added to the ramp by the lovely divas and handsome hunks of class 2nd A. All of them grabbed the attention of audience, and were a real delight to watch. All the participants were dressed in lovely attires and looked glamorous.
The students of class 2nd D took audience through a jog down celebrating the festivals of spring season as Holi, Baisakhi, Bihu and Naouroz and welcomed renewal and rebirth. It was indeed a wonderful performance.
Further, an elegant dance was presented by class 2nd E that captivated the spectators. It was followed by a beautiful depiction of arrival of spring by class 2nd F. It was a remarkable blend of nature, beauty and drama performed on the stage.
The other performances by class 2nd G, H and I left the audience captivated as eloquent recital, Kashmiri song and Qawali added to the aura, as everyone praised the little participants. The Raag Yemen presented by students and coordinated by Music Faculty was a musical treat that left audiences spellbound.
The assembly concluded with wise inputs from esteemed principal Mr. Alistair Freese who acknowledged and appreciated the efforts of teachers and students. The Principal also presented a vote of thanks.