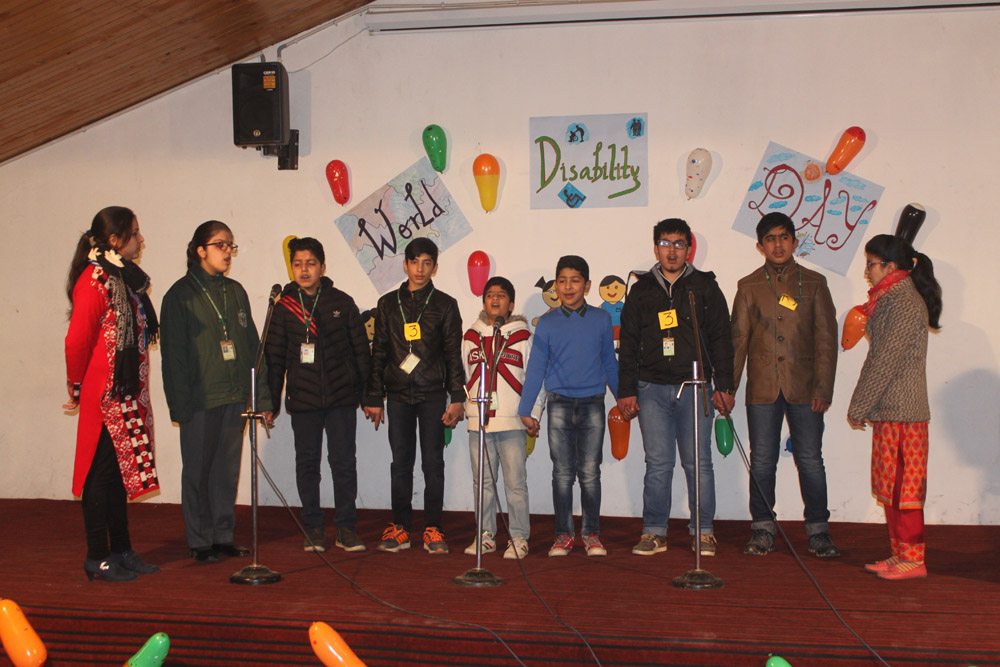 Special Assembly on World Disability Day
---
On 2nd December 2017, the special assembly commemorating World Disability Day was celebrated in Special Education department, Delhi Public School, Srinagar. The event was started with the prayer and welcome song sung by the children of the department. The event was further made colourful by the singing and dancing performances. The skit performed by the children of the department added life to the event. The event ended with a ramp walk by the little stars of the department, which enthralled one and all. This was the first time children of the department were exhibiting their talents on the stage.
Besides the chairman Mr Vijay Kumar Dhar, principal Mr Balasubramanian Murli, Vice principal Ms Shafaq Afshan and parents, the event was presided over by Mr Amir Suhail Wani who holds Bachelors degree in Electrical engineering from National Institute of Technology. He is also well versed with philosophy, literature metaphysics and Sufi traditions. He spoke on the occasion regarding the deeper understanding of people with disabilities and supporting them through improving their self-esteem, wellbeing and rights in the society. He stressed on involvement of these persons in each facet of life.
The day aimed to promote an understanding of disability issues and mobilize support for dignity, rights and well-being of the persons with disabilities.