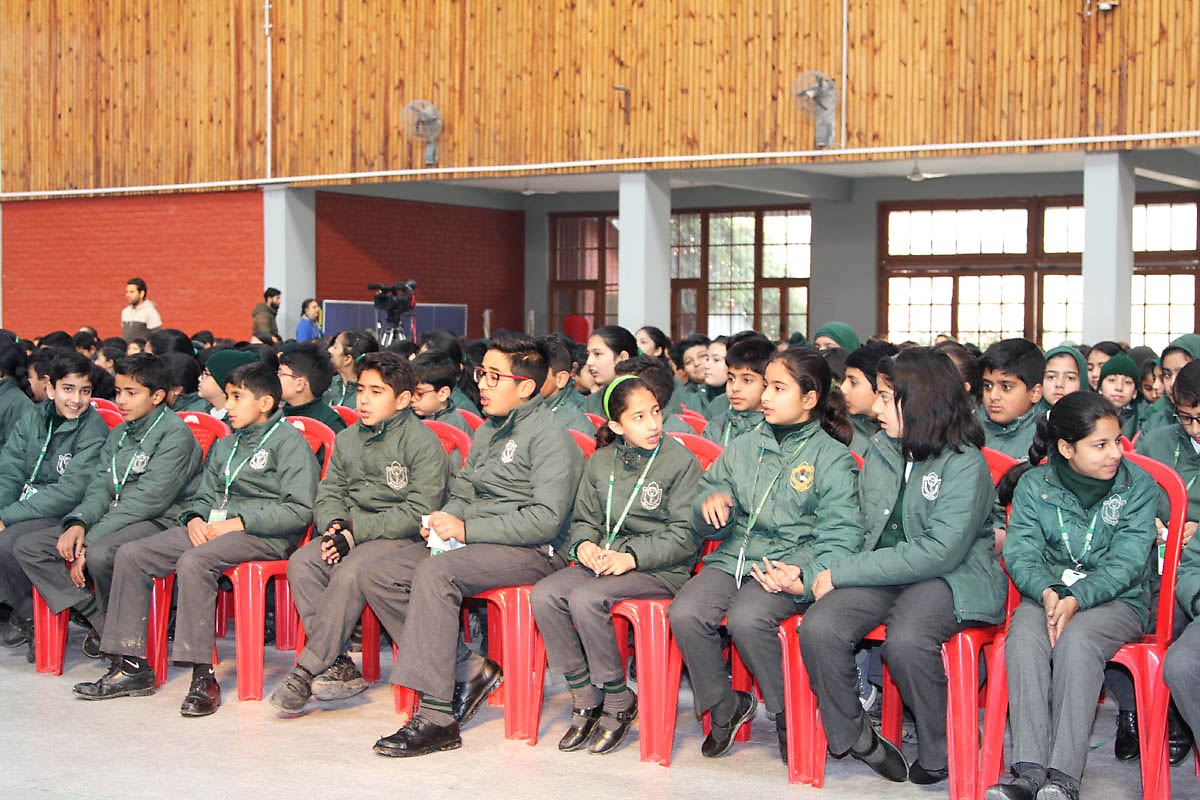 School organizes Inter house Quiz competition
---
An Inter-house Quiz competition was organized by the school on November 9,2018 . The Quiz began with the introduction of the contestants and explanation of the rules by the Principal Mr. Alistair R A Freese, also the Quizmaster for the quiz.
The questions put forth to the teams were intriguing, exciting and made the audience go 'Aah!' and clap when the teams answered correctly. The audience also got a chance to participate every time the teams answered incorrectly.
Every round was a mixed bag with questions from history, sports, books, languages, vocabulary and science. The final round, the Rapid-fire round gave the teams a chance to catch up with leaders and put-up a tough fight.
A range of emotions were felt in the auditorium– happiness, sadness, regret and excitement. Everyone waited with baited breath for the announcement of the final scores.
Maple House won the Quiz Competition scoring 100 points followed closely by Oak House with 95 points. Deodar House and Poplar House were tied at the third place with 85 points.
The winners were then awarded with merit certificates by Ms.Bilques Qadir and Ms.Monisa Khursheed. This quiz truly was a learning experience for both the audience and the participants.
Detailed Results of the Inter house Quiz are as follows:
Ist Position: Maple House
IInd Position: Oak House
IIIrd Position: Deodar House and Poplar House
Vth Position : Willow House
VIth Position: Chinar House