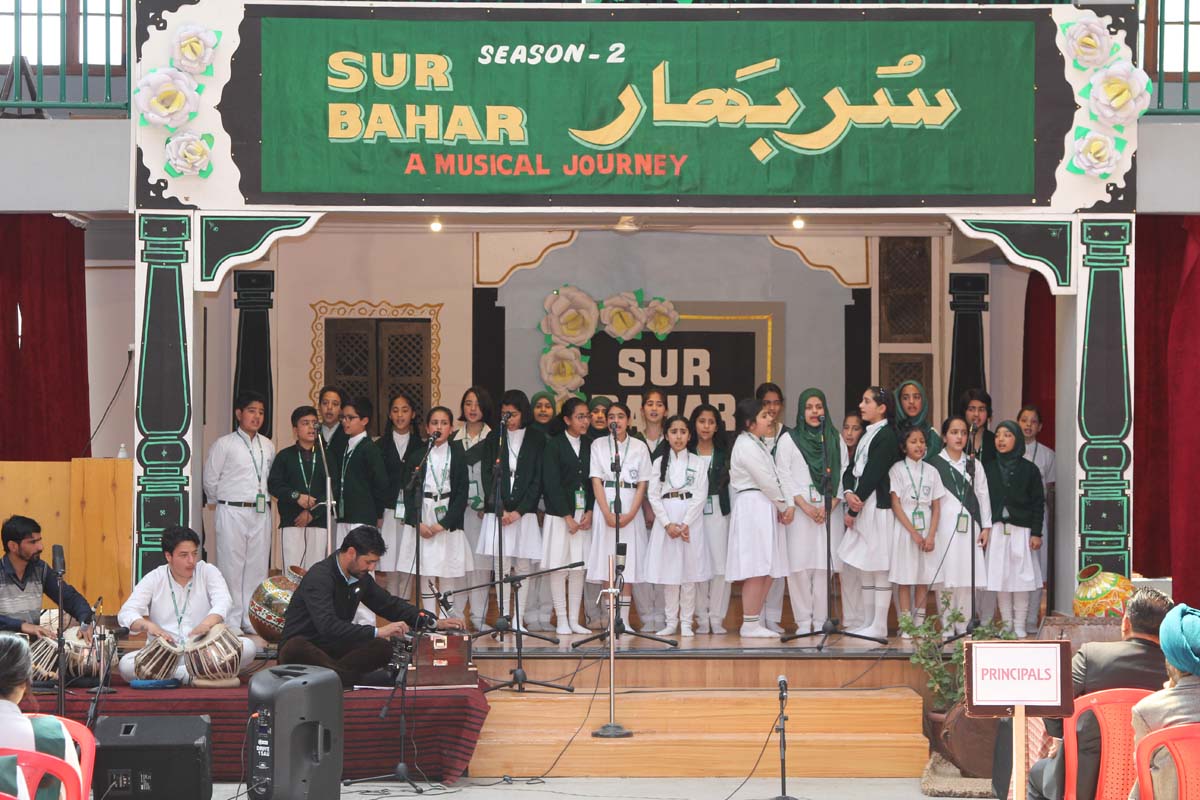 School conducts Sur-Bahar season 2
---
On 6th of May 2019, "Sur Bahaar season-2", a mega inter-school musical event was organized by Music department of the school. Many schools from across the valley participated in it.
The sheer talent and quality of musical talent possessed by our young children was evident to one and all. The importance of providing exposure to such a luminous galaxy of talent was immensely perceived, and applauded by the participating schools. They were impressed by the musical presentations and provided their encouragement and appreciation by acknowledging that the school is the fountainhead of creativity.
From Indian classical music (RAAG Gayan) to western music, semi-classical to light and Qawali students provided every performance a unique and special treatment it deserves and hence made the whole event electrifying and a treat to attend. The performances of the participants were highly appreciated by the audience, especially by Principal, Mr Alistair Freese.