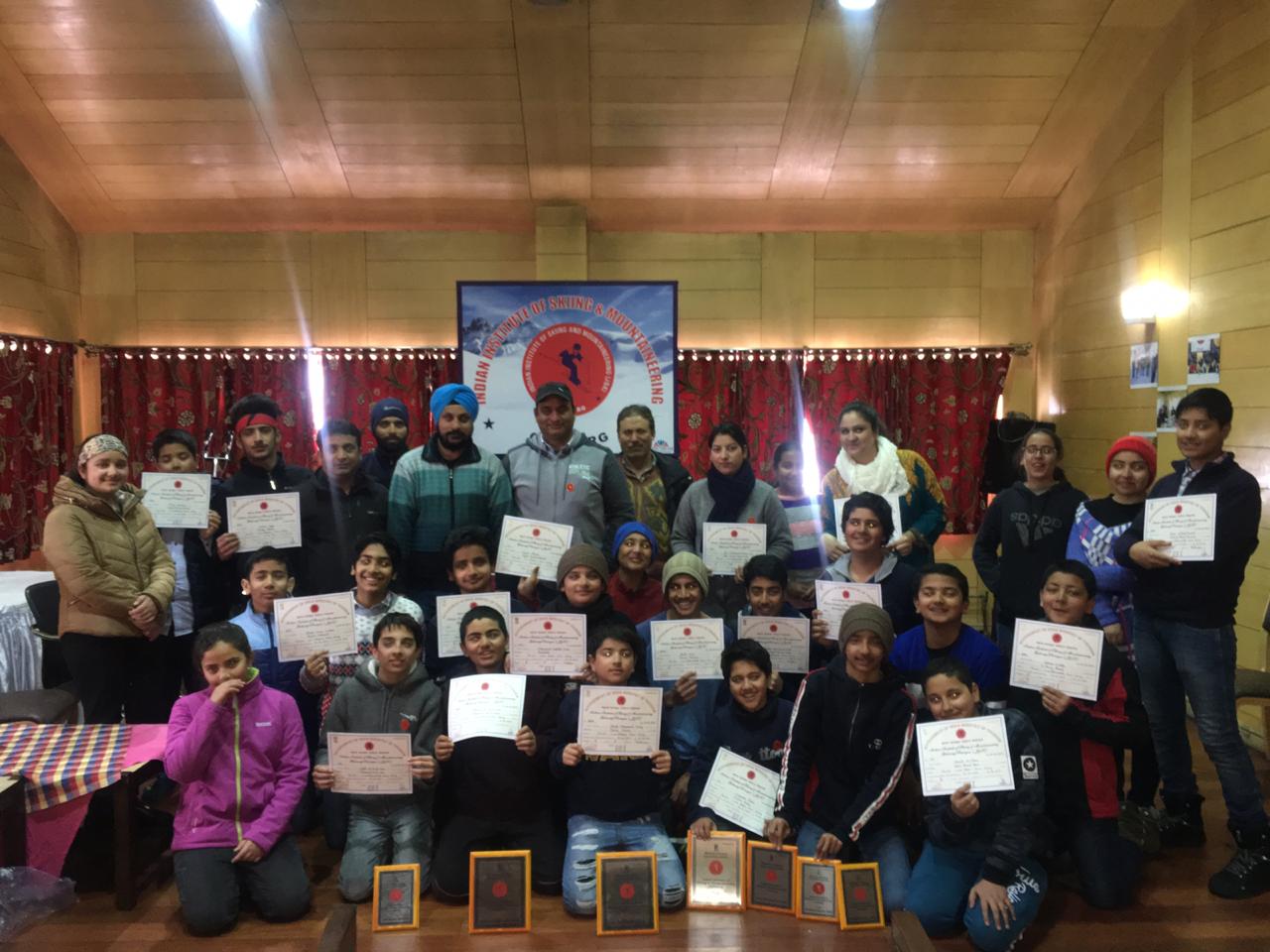 School bags a rich haul in Skiing training courses held at Gulmarg
---
The school organized a skiing training course for students of class 4th and 5th at Gulmarg in corroboration with ISM Gulmarg. Students were accompanied by Mr. Khalid, Ms. Nusrat, Ms. Shazia, Mr. Vijay Kumar Rana and In charge skiing courses Mr. Tajinder Singh. The camp was held from 20th January – February 2nd. Thirty students participated in the camp which aimed at developing the skiing skills of students, strengthen basic techniques and develop a love for the sport. Another camp was held from 3rd February which is scheduled to end on 20th Feb. 30 students are taking part in the camp. Students are trained according to their skills and expertise under three levels – Basic, Intermediate and Advanced. Our students performed exceptionally well, and earned several accolades and medals for themselves. A brief summary of the achievements is as follows:
Fasad Nazir of class 7th secured 3rd position in the basic course Salalom. Mir Ahmad zeerak of class 6th secured 2nd position in the Salalom basic course. Fajar Eijaz of class 5th secured 3rd position in the intermediate technique course. Afnan Arif of class 7th secured 3rd position in Advanced Technique course. Azim Zahoor and Sanaz Amina bagged consolation prizes
In the second group Mohd Saifullah Malik of class 8th bagged 1st position in the basic salalom course
Peer Mohd Manan wali of class 8th bagged 3rd position in intermediate salalom course. Azhar khursheed Malik of class 8th secured 1st position in advanced slalom course. Safiy Abbas of class 8th secured 2nd position in advanced Salalom course. Tabin kawoosa of class 10th secured 3rd position in intermediate technique course. Sheikh Mohd Sadiq of class 7th secured 1st position in advanced technique course. Sheema Samad of class 8th secured 3rd position in advanced technique course.