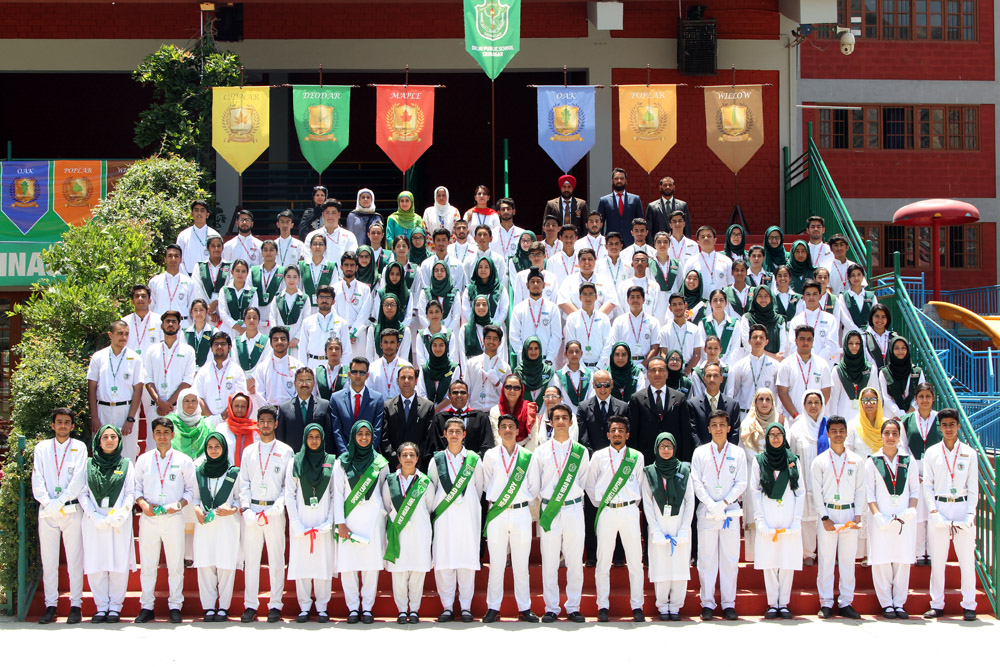 Prefects Investiture Ceremony
---
The school held its Prefects Investiture Ceremony on 26th May, 2018 at the school playground. The ceremony was held to administer the oath to members elected through the recently held elections. All classes from 3rd to 12th participated in the ceremony. In addition to the parents of the prefect designates who had been specially invited to grace the occasion.
The Guest of Honour for the occasion was Mr Salman Shah, alumni of the school, now a renowned communication designer.
The ceremony began with an impressive parade of the prefects to the music of the "Duke of York March" lead by their respective Housemasters and House Mistresses. This was followed by an enthusiastic welcome speech by the Vice Principal, Mrs Shafaq Afshan. The oath taking ceremony was conducted next. Prefects were administered the oath by the Principal Mr Alistair R.A Freese himself. The Guest of Honour Mr Salman Shah spoke of his memories of the school, and enjoined students to follow their dreams. The Head Boy, Baber Bilal and Head Girl, Sussanne Aftab reiterated their pledge to uphold the glory and integrity of the school.
The ceremony concluded with the handing over of school flags to the Head Boy and the Head Girl by the Principal, and the House Flags to the House Captains by their House Masters and House Mistresses following which they marched back towards their houses amid much applause.
The vote of thanks was proposed by the Vice Head Boy and Vice Head Girl.