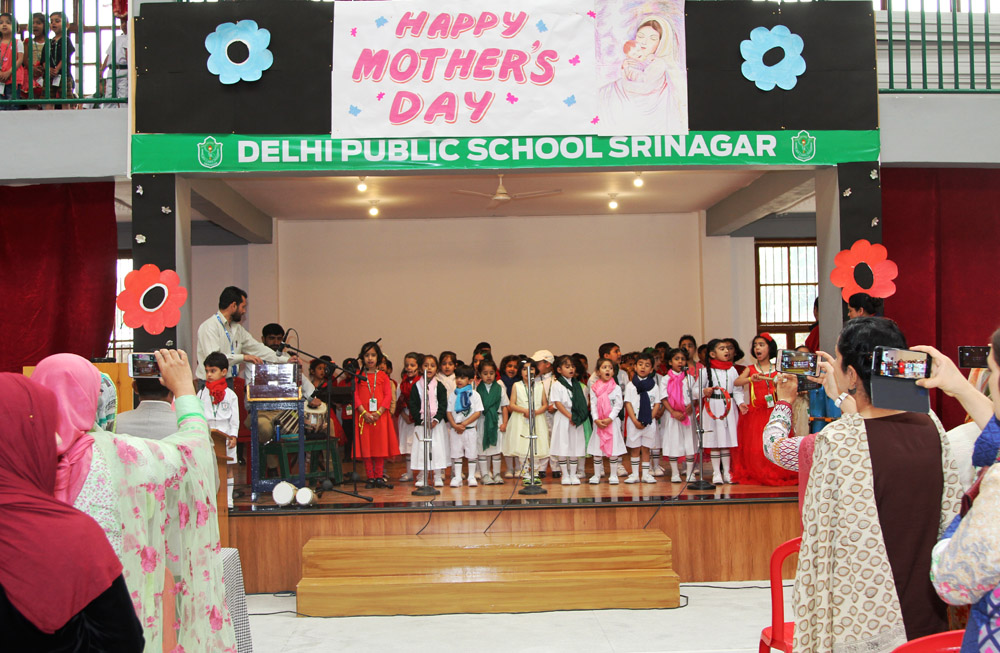 LKG celebrates mother's day
---
The students of class LKG celebrated Mother's Day on 14th May, 2018. They expressed their love and affection for their mothers to make them feel special and bring a smile on the face of their beloved mothers. It was a heartwarming sight to see the children performing for their mothers. The school's chairperson Mr. Vijay Dhar, Mrs. Kiran Dhar, Principal Mr. Alistair Freese, and Vice- Principal Ms. Shafaq Afshan also graced the occasion.
The program began with a school Prayer. Then children from LKG 'B' enthusiastically welcomed mothers by singing a Welcome song "We gather here to tell you". This was followed by a wide array of various programs by all the sections of LKG. Some students sang a beautiful Kashmiri song "Ae Mouj che jantich hoor chak" and the mothers loved it! Keeping this bonding emotion in mind, students presented a small token of love to Mrs. Kiran Dhar as "Amazing Mom of DPS". Some students from LKG 'G' enacted an emotional skit about the lost bird and how he found his mother in the end. The principal, Mr. Alistair Freese addressed the Mothers and wished them.
The program was concluded with an Art and Music competition held for Mothers. The Principal, Mr. Alistair Freese felicitated the winners and participant mothers.