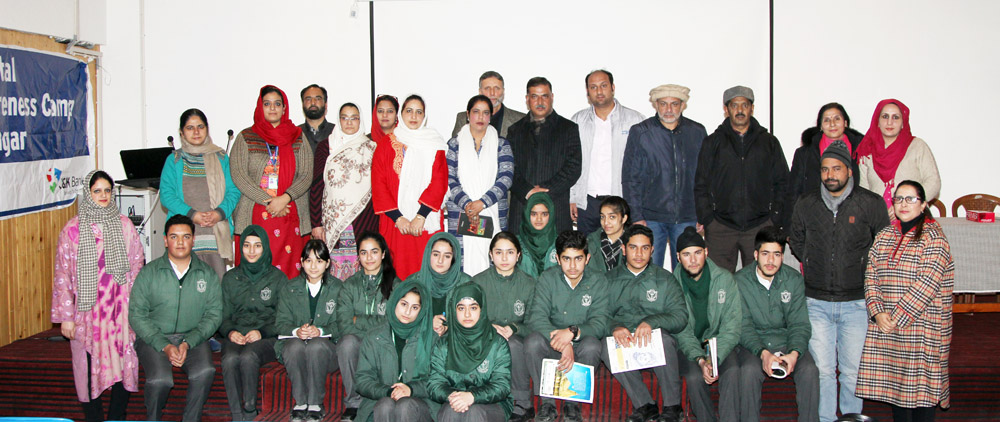 JK Bank holds interactive workshop on Digital banking in School
---
J and K Bank held an interactive workshop in the senior auditorium of Delhi Public School, Srinagar on 20th Dec'17 on the topic, 'Digital Banking '. The event commenced with a welcome speech delivered by Akhil and Anusha of class X. The duo also put forward a brief background of J and K Bank along with some information on digitization and its link with the banking sector.
Mr Jan Mohammad and Mr Hashim then took over and started with a presentation on 'Digital Banking' while simultaneously explaining what was being shown. The crux of the presentation was to explain the shift from traditional banking to digital banking and in what ways it is beneficial. The workshop was also helpful in assisting the students to understand the various modes of banking such as use of credit and debit cards, e-banking, various schemes and applications that can be installed on the customers' smartphones (m pay, bhim etc).The presentation also touched on the significance of devices such as smartphones and how they assist in carrying out smooth transactions. Transfer procedures for funds were also discussed.
Towards the end of the workshop, an intense interactive session was held during the course of which students raised their queries that were promptly addressed by the guests.
A similar kind of workshop is expected to be held again in the month of Feb, 2018.The workshop was concluded by appreciating the time that was spent together and by clicking a group photograph.