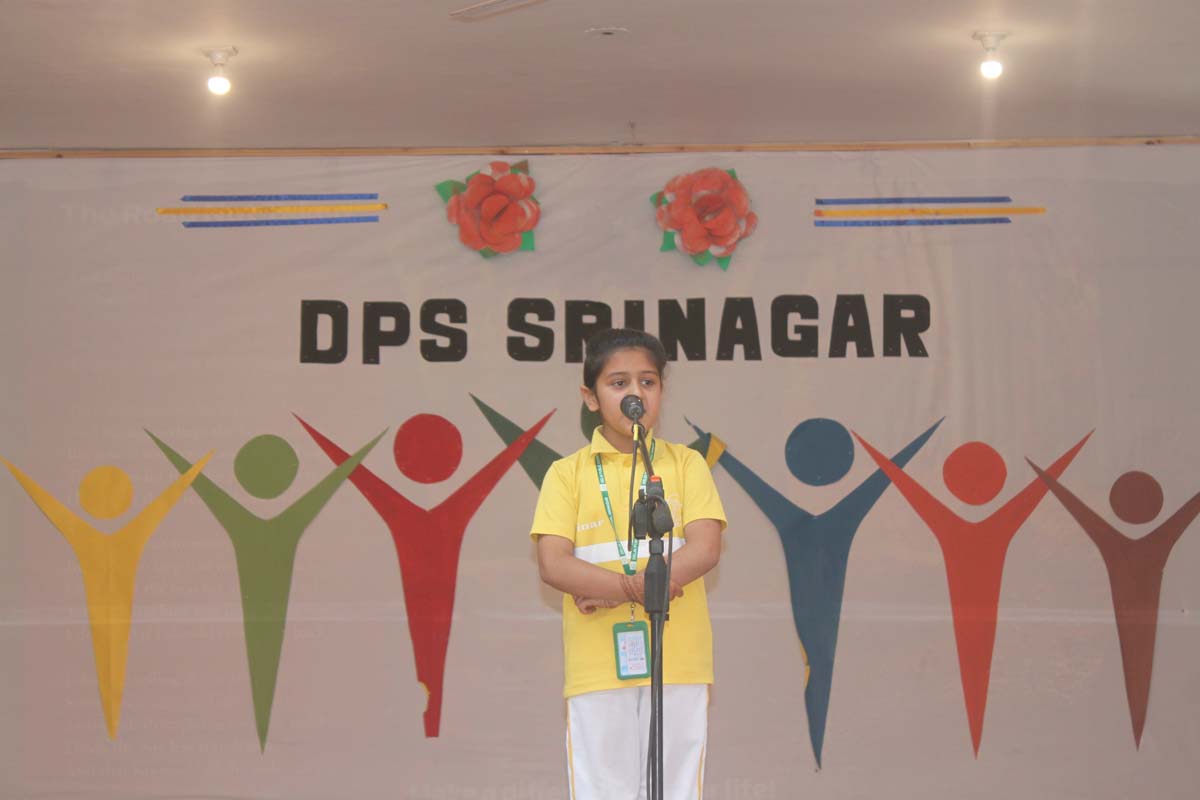 Inter House Kashmiri Elocution and Dastan Goyi
---
An inter-house Kashmiri elocution competition was held for the students of Class III-VI (Under 12 Division) and Class VII-X (Under 16 Division) at Delhi Public School, Srinagar on june 14, 2019. The topic was "FAN-E- SUKHANWARI".
Each house was represented by two participants. The students spoke eloquently on the topic and impressed the judges with their thoughtful insights.
The judges for the event were Ms. Deeba Nazir, Ms. Shazia Arshid, and Ms. Afroza Akhtar Vice-Principal Ms. Shafaq Afshan, were also present during the occasion.
The detailed results of the event are as follows:
INTER HOUSE Urdu Elocution
U12 Division for Boys & Girls
1st Position – Chinar House
2nd Position – Poplar House
3rd Position – willow House
4th Position – Deodar House
5th Position – Willow House
6th Position – Maple House
Ist Position: Parsa Chinar House
2nd Position: Sauda Poplar House
3rd Position: Areeba Willow House
U16 Division for Boys & Girls
1st Position – Poplar House
2nd Position – Willow House
3rd Position – Deodar House
4th Position – Maple House
5th Position – Chinar House
6th Positiion – Oak House
Ist Position: Saheem Poplar House
2nd Position: Ridha Willow House
3rd Position: Sadiya Nissar Deodar
OVER ALL RESULTS:
1st Position – Poplar House
2nd Position – Willow House
3rd Position – Deodar House
4th Position – Chinar House
5th Position – Maple House
6th Position – Oak House