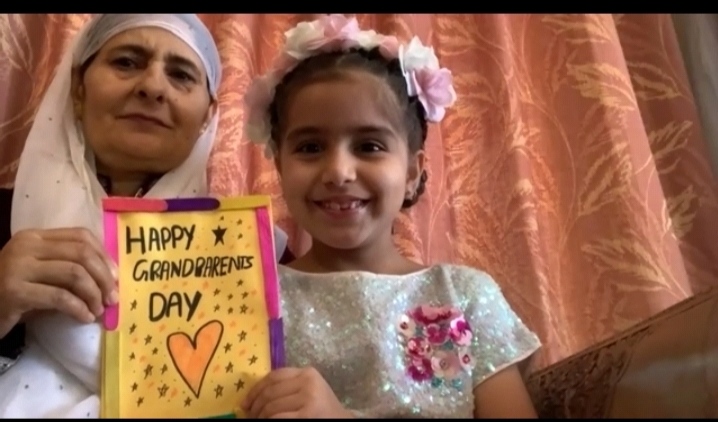 Grandparents Day celebrated online by school
---
Grandparents are a family's greatest treasure, the founders of a loving legacy, the greatest storytellers, and the keepers of traditions. To honour them Class 1st and 2nd celebrated the first ever virtual 'Grandparents Day' on 2nd October 2020.
The event began with the school prayer, followed by a welcome song prepared by children. The students put up dazzling performances comprising songs, speech, poems, especially dedicated for the grandparents. The success of the event was evident from the happy and joyful smiles and laughter on the faces of the grandparents. The grandparents really loved the way the celebrations were held online during this pandemic situation.
Grandparents praised the teachers and school management for honouring them and recognizing their importance in the lives of grandchildren. They all were excited and enthusiastic about to speak and share their childhood memories and experiences. It was a memorable event for the grandparents, who left with pleasant memories, plenty of appreciation and blessings for the school and all the teachers.