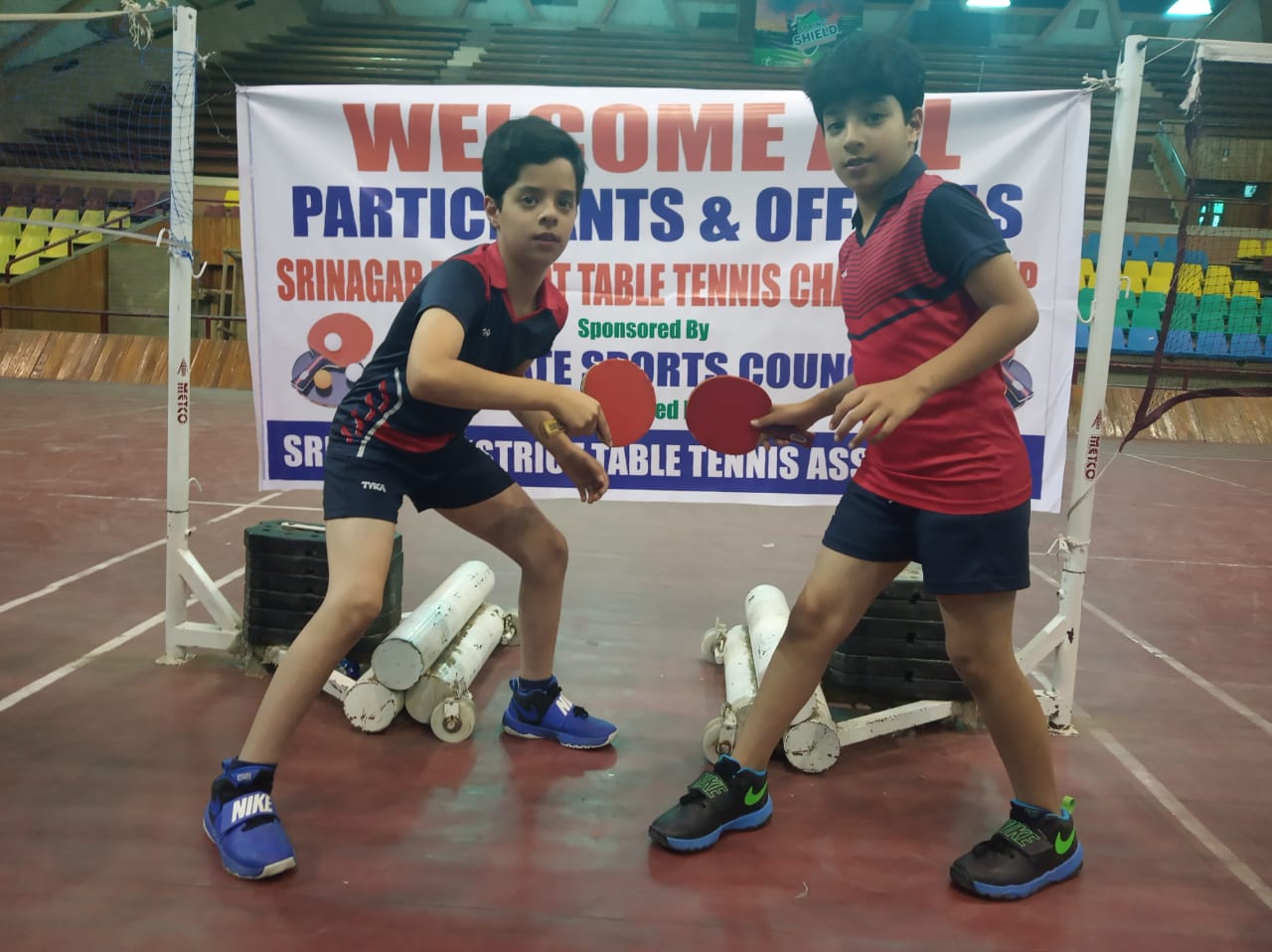 DPS Srinagar twins to clash in the finals of TT championship
---
In the ongoing district Srinagar Table Tennis championship at Sher-i-Kashmir Indoor Sports Complex, among other age-group matches, in the under-12 category, DPS Srinagar twins Eesa Muttaqee Asif and Musa Muttaqee Asif reached the final after easily defeating their opponents in the quarters and the semi-final matches.
In his quarter final match, Musa defeated Mohammad Adam in straight sets 11-3 and 11-0, followed by his semi-final win against Adnan Yousuf in 3 sets 15-13, 5-11, 11-6. On the other side, sibling Eesa defeated Alham in straight sets 11-4 and 11-5 in the quarterfinal and then went on to win the semi-final match against Umair Rafiq in straight sets 11-6, 11-4.
Final match is scheduled to be played on 8th July, 2019.