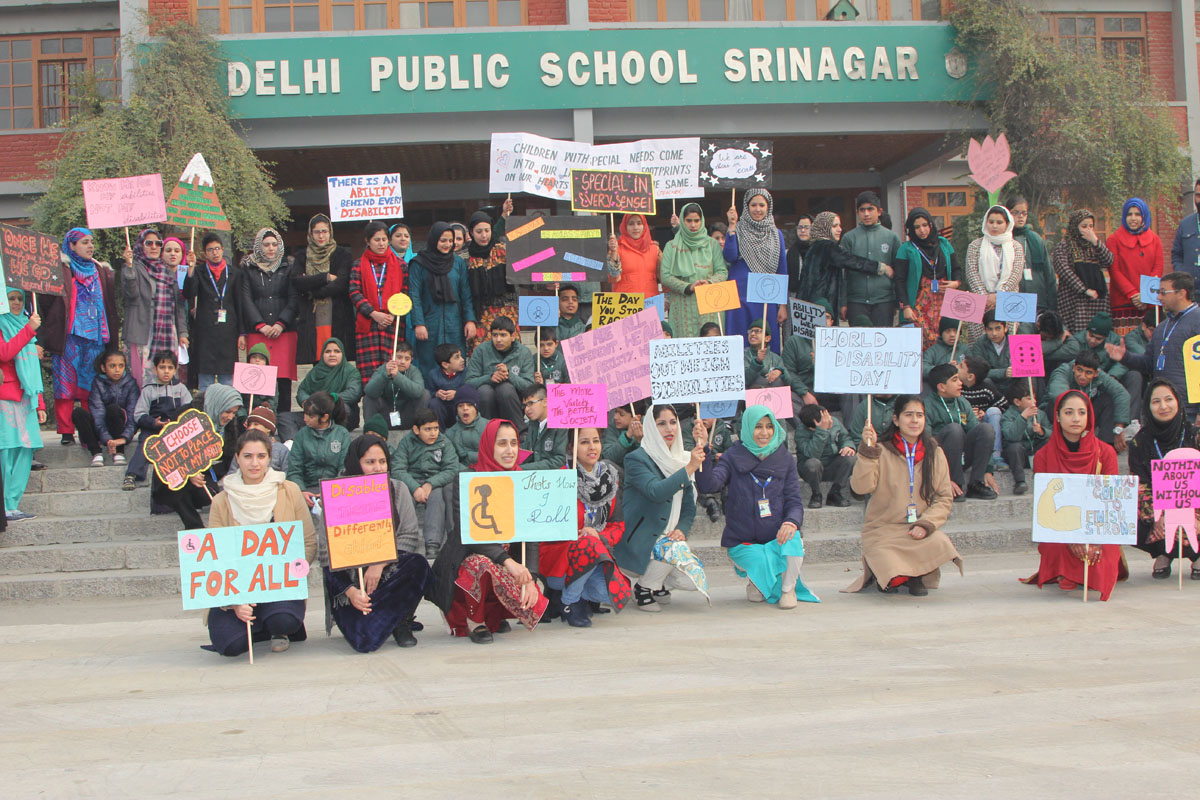 DPS Srinagar celebrates World Disability Day
---
The Special Education Needs department of Delhi Public School, Srinagar is celebrating World Disability Week with an objective to raise awareness and educate teachers as well as students about the rights of individuals with disabilities called for better programs and policies to ensure equal opportunities for the differently abled.
"Most of them experience social denial and rejection. The most common obstacle one faces while fighting for their rights is the general negativity attached to the word, "differently abled". Most people are not educated or aware about people with disabilities, whether physical or learning. We are trying to raise awareness and educate teachers as well as parents for the same", said Munaza, Incharge Special Educational Needs department of Delhi Public School Srinagar.
In a ceremony held specially to mark the day, students of SEN held an awareness drive. The drama club performed a short skit, emphasizing on the need to improve standards of education for the differently abled and adopting a professional approach towards the issue.
"The play highlighted that education and self-reliance is one of the most daunting tasks for people with learning disabilities. Also, social education about disabilities is very low", said Sajid Reshi who heads Drama Saversa, Drama Club of the school.
In tune with the day, the school had organized a cricket match between the students of the SatyaDevi resource Centre for the Blind and SEN students – a first for the valley. These small efforts have been made to ensure that these stars on the Earth receive their due rights and enjoy being the individuals they really are.