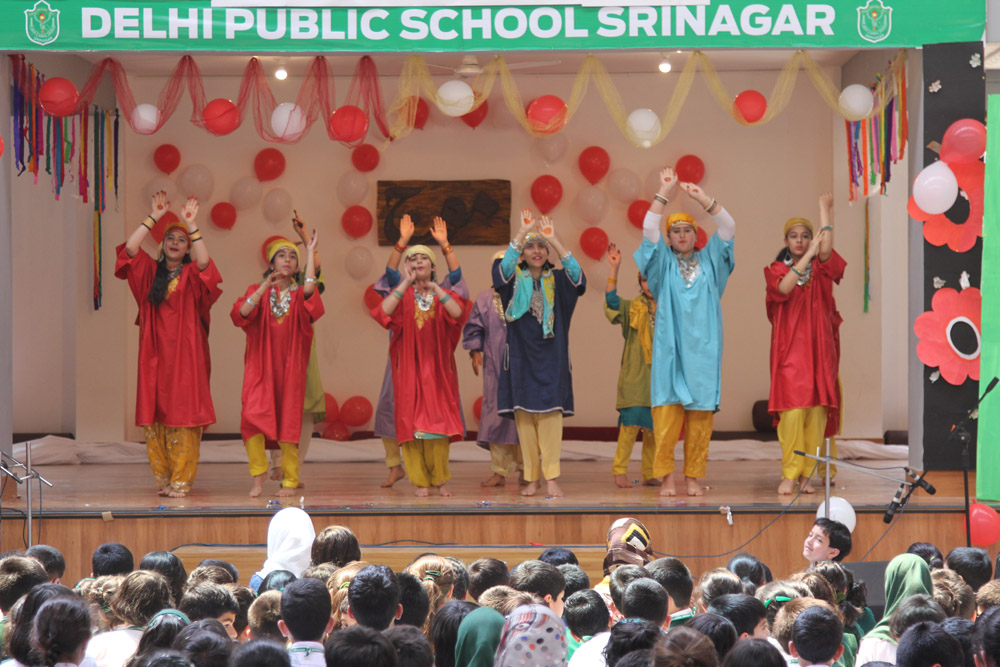 Classes V-VI celebrate Mother's Day
---
The students of class V-VI celebrated the mother's day via an impressive program. The program began with the blessings of Almighty. It was followed by Band-e-Pather, to revive the forgotten folk art of Kashmiri culture. The students expressed their love through songs and dance performances, each highlighting the role of a mother in a child's life. The students admired their mothers for the strength and determination that inspires them to pursue better life. Aisha of class VI-C spoke on the topic 'Mothers'. This was followed by a wide array of various programs by all the classes of V-VI in the following order:
Prayer V-G & V-H
Band-e-Pather VI-G / H/ I
Thoughts VE & VF
Dance (tu kitni achi hai) V-C
Urdu Song VI-G
Bangra VI-A , VI-F, VI
Song (tamana chain daruk) V-I
Laddishah VI-I & VI-E
Dance (Bumbroo Bumbroo) VI-A / F /I
Mushairah VI-I
Kashmiri Song VI-D
Stand Still Dance V-A & V-D
Mime (skit) VI-C
Cultural Program VI-H
Ramp Walk V-A/B/D
INSTRUMENTAL MUSIC
Dance – cum-Skit (mai kabhi batlata nahi) VI-B /VI E
The Principal, Mr Alistair Freese also addressed the assembly. He congratulated the students and the staff of class V-VI for their efforts and co-ordination.