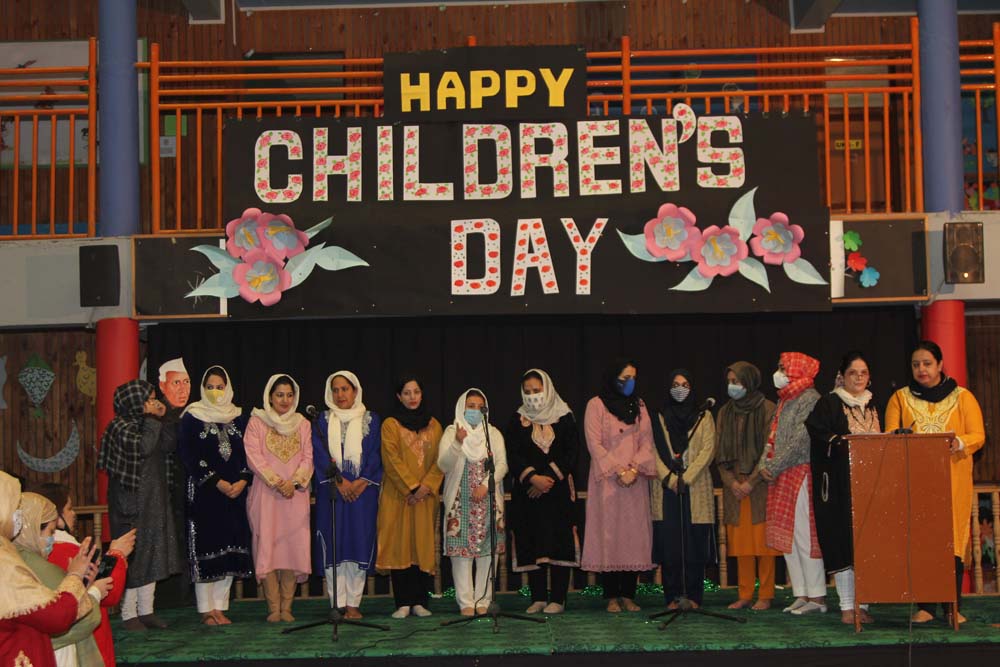 Children's day celebrated at the school
---
Children's day was celebrated virtually on Zoom with full fervor at Delhi Public School, Srinagar on 14th of November amid Covid-19 wherein teachers put their best foot forward.
Tiny Tots teachers organised a fun-filled day for the students by organizing a special event and an extravaganza filled with music, dance, act and an epic puppet show. Students were elated to see their teachers up on stage performing and celebrating the day with zeal and enthusiasm.
Celebration started at Tiny Tots block with blessings from God as teachers presented the beautiful Sahibo prayer. The students enjoyed the entertaining song and Gummy Bear Dance presented by the teachers. They could hardly contain their excitement as this came as a pleasant surprise to them. Each class celebrated the event with extreme gusto. The event pulsated with excitement and a mood of celebration with an invigorating act of "Naani Teri Morni" put up by teachers for their beloved students.
The performance ended with an epic puppet show and children taking part along with their teachers virtually as a mark of celebrating childhood on this special occasion.
Honourable Vice Principal of school presented greeted children on the special occasion and presented vote of thanks.