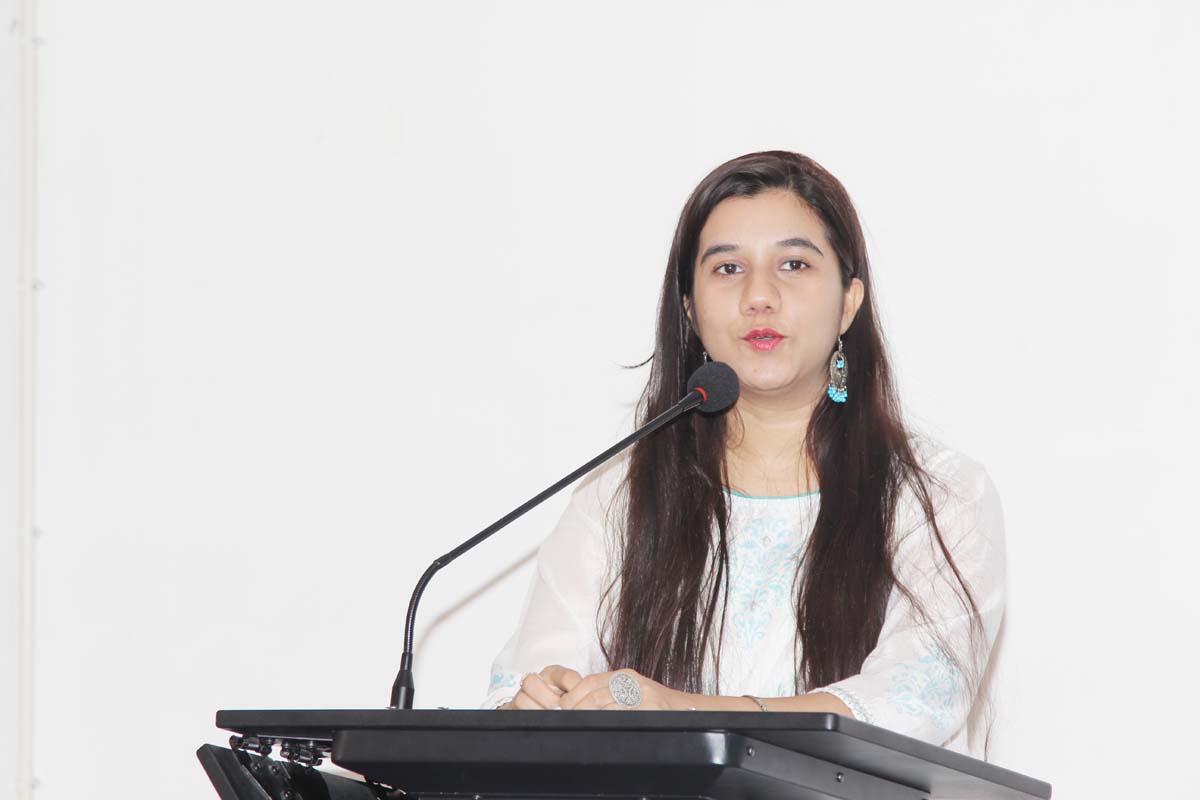 Career counselling session with captain Ayesha Aziz
---
A career counselling Session with Captain Ayesha Aziz was held at the school on 20 June 2019. Ms. Ayesha Aziz interacted with the students of Class XI.
The session started with a warm welcome by the students. Captain Ayesha got licensed as a pilot at a very tender age of 16. She traces her maternal roots from Kashmir and considers herself very lucky to be a Kashmiri. In 2012, she visited NASA for astronaut training. She was also felicitated by the Army Chief and President of India under the 'First Ladies' title at Rashtrapati Bhavan in Jan 2018.
Captain Ayesha highlighted the prospects of Aviation as a career choice. She emphasized on the fact that how one has to be goal oriented, passionate and very clear from the very beginning of choosing career. Talking about her achievements, she said that her NASA expedition was a turning point in her life. Focusing on various aspects of Aviation, she implied that Aviation gives opportunity to travel different places, meet different people and at the same time teaches how to face failure in life.
She also held an interactive session with the students which turned out to be very fruitful for those who aspire to be future pilots. Ms. Ayesha advised the students to be confident, dedicated and told them to break all the shackles of the stereotypical society in order to shine in life. Principal Mr. Alistair R. A. Freese, on behalf of DPS Family presented a memento to the young captain as a token of love and respect. He thanked her for sparing her valuable time for the students to guide them in the field.