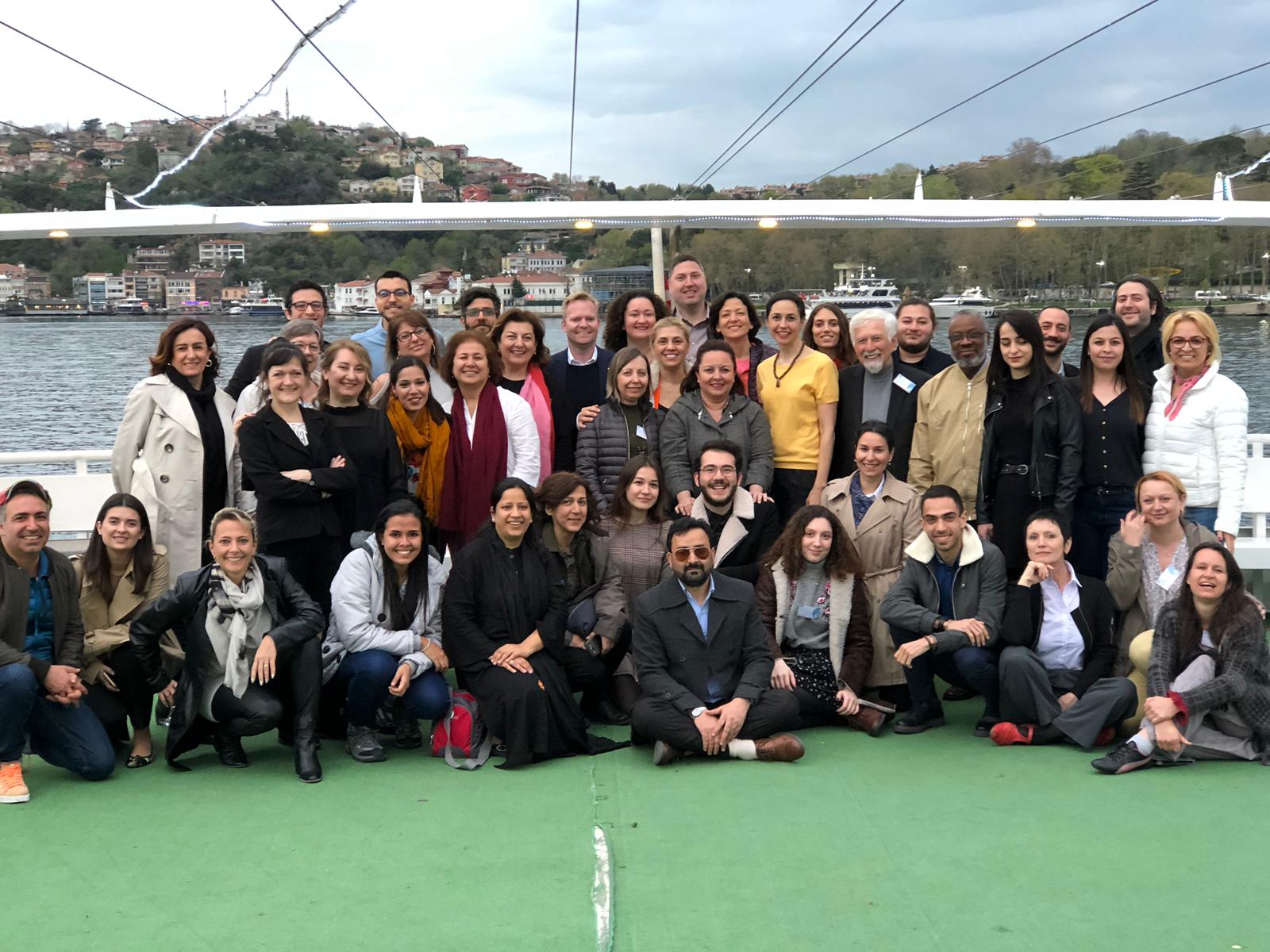 Teachers attend International symposium at Istanbul
---
Two teachers – Ms Monisa Khursheed and Mr Sheikh Sajad, attended an international symposium titled 'Spectrum of Education-7; International Symposium on Global Competencies held on 13 April 2019. Teachers from various countries attended the Conference.The main guest speakers were Dr Daniel Obst, President and Chief Executive Officer AFS Intercultural Program, Deniz Sertz and Dr Alpher Ayub- Professor Social Ecological System.
The speakers enlightened the audience about the importance of collaboration with each other and possess the capacity of handling criticism. Other speakers focused on the importance of communication skills including hard and soft skills in a globalized world. An important demonstration was provided by Dr Alpher Akyuz, Scientist who shared his concern about the challenges our world is facing like climate changes, soil erosion, extinction of animals. He emphasized that we all should prepare and equip our kids with practical skills to face these challenges and find a positive solution for these changes.
Panel Discussion: In the panel discussion, we spoke about our experience in Istanbul during these three days which was definitely an all together a new, exciting and refreshing experience. People are warm welcoming and extremely hospitable.
We mentioned that our school is affiliated with AFS since 2012. Many of our teachers have gone to Egypt, Malaysia for intercultural exchange and we have send our students to all countries of Europe even America. Our school offers full year scholarship to USA through Yes Program.Our school has send students to Moscow, Japan, Denmark, Indonesia for exchange programmes.
We have hosted all the Afsers from New Zealand, Egypt, Indonesia, Moscow in Delhi as hosting is not allowed in Kashmir.
Volunteering is an important part of AFS- Srinagar. We mentioned that our school does lot of community services. Our students visit orphanages, village schools and other organisations with our students and organise awareness about various social issues.
We mentioned that although traveling is an important aspect for being globally competent but we can get connected to any part of the world through network system. We can get connected with any part of the world and conduct various educational sessions through Skype using Microsoft Education App and enrich the knowledge of students by making them interact with students from other parts of the world.
Take away: In order to be globally competent we should be highly adaptive, have good communication skill, intercultural understanding, demonstrate respect, empathy collaboration. We should create more awareness amongst students about the social issues and be their facilitators in helping them to resolve the issues.