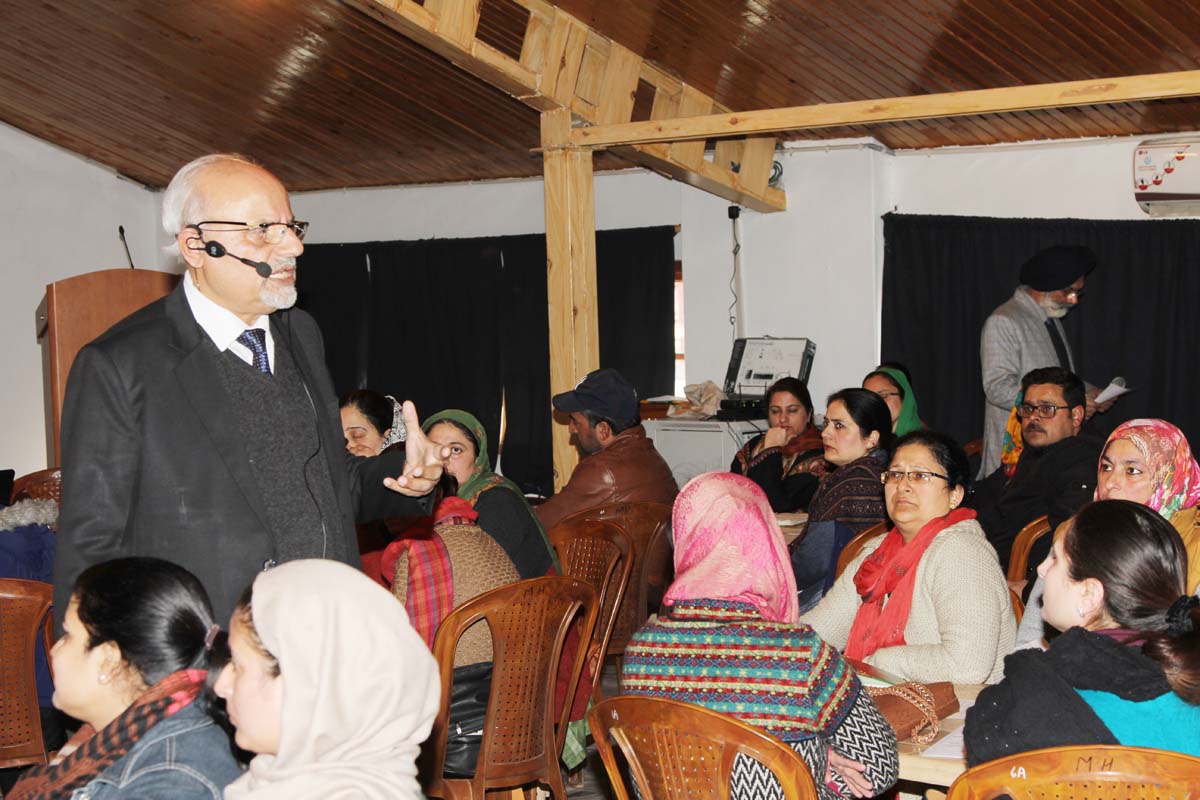 School organizes 'Capacity building program' for teachers
---
A capacity building programme / workshop was organized for teachers of classes III to VI on 9th march 2019. It was conducted by Prof. (Dr.) B.L Handoo, a renowned educationist.
In this workshop Prof. Handoo discussed the following issues:
Effective teaching learning
Reinforcement
Building self-esteem of students
Four style of learning
Differentiated teaching learning
Also, a group activity was conducted – groups of 6 teachers were made and asked to prepare a flow chart on topic "How to become an effective teacher?" All teachers enthusiastically took part in this activity and jotted down their ideas in a creative way. At the end one member from each group gave presentation of their respective flow chart, which provided the others valuable insights on pedagogy.