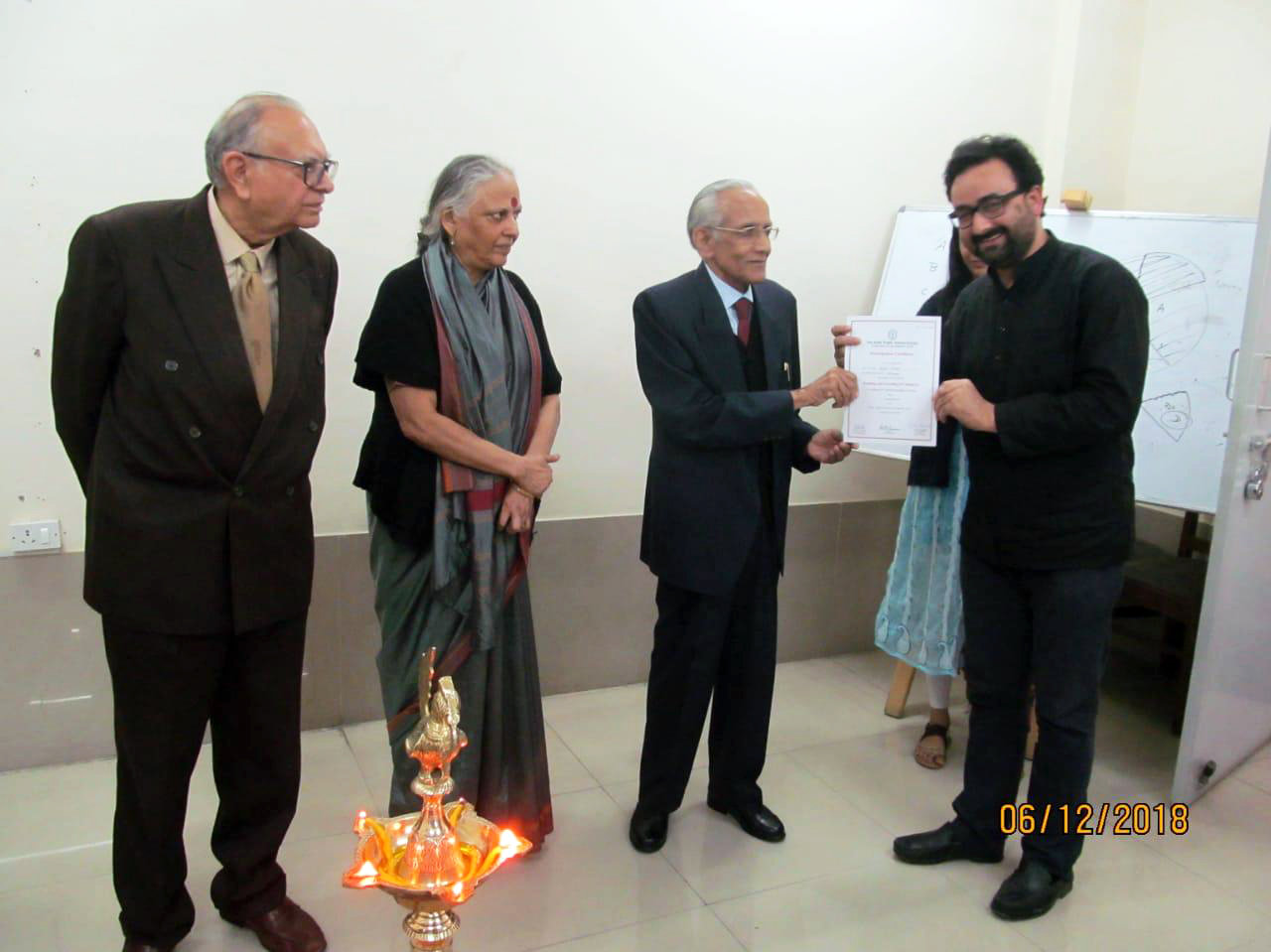 Mohamad Sajad Sheikh (Faculty, Accountancy) attends 3-day Workshop on 'Teaching and Learning of Commerce'
---
Mohamad Sajad Sheikh (Faculty, Accountancy) attended a three-day workshop for Senior Secondary Teachers of Commerce that aimed to provide an intense training on 'Teaching and Learning of Commerce'. Held from December 04-06, 2018, the workshop was organized by The Delhi Public School Society's (DPSS), Human Resource Development Centre. This programme was designed to develop a discourse on a wide range of issues pertaining to the school based course, on areas of global commerce, financial institutions, yoga and topics related to personal development.
Ms Vinita Kher, Director, Council of Education Management, the DPS Society & Director I/c, HRDC provided the welcome speech. Dr S P Narang, Former Secretary and CEO, Institute of Company Secretaries of India, also spoke on Corporate Governance & Laws. Mr Narang emphasized on -What is Corporate Governance, its importance and what are 5 pillars of Self Governance? He also spoke about the role of SEBI in regulating issue of securities in capital market. He concluded by saying that every commerce school should have following journals in their library- Charter Secretary, Journal of Charter Accounting, Management Accountant Journal, AIMA.
Various informative sessions were held during the course of three days. They included 'Important Issues in Business Studies', A Big Leap in the Indirect Taxation System: GST in India, 'The Effective Methods for Teaching Business Studies, 'Pillar of Indian Securities Market-The Role and Function of SEBI', 'Important Issues in Accountancy', 'Effective Methods of Teaching of Accountancy', 'Teaching Entrepreneurship', 'Assessment and Evaluation' and 'Question Paper Analysis' and 'Block chain for Enterprise'. Besides these issues, changes in syllabus, examination pattern and evaluation was also discussed over several sessions.
The 'Valedictory Session', this session was presided over by the Chief Guest Mr Pramod Grover, Hony. Treasurer of The DPS Society. He interacted with the delegates talking to them about their schools, especially about the special needs of students.