View all posts under

Event

Our Football team represented the school in the Inter DPS football Tournament 2013 from 24th to 26th of October, 2013 held at Amritsar. The opening match was played between DPS Srinagar and DPS Rohtak in which DPS Srinagar won by 2-0.The second match between DPS Srinagar and DPS Karnal was again won by DPS Srinagar scoring 4-0.DPS […]
Truth does not change according to our ability to stomach it.
- Flannery O'Connor, Writer (1925-1964) 
05 Dec, 2013
Momin Mansoor Lone of Class 10th F is representing J&K State in Cricket U-16 Vijay Merchant Trophy, being held in various states of India, as Captain of state team. Read»
‹
›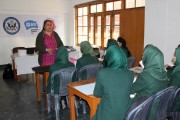 American Field Service Partner
"YES- which is the wonderful exchange of cultures and customs provides opportunities to High School children to study in the US"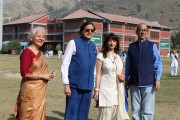 Minister of State for Human Resource Development
"Delighted to be in this school, in such a splendid setting - and to see the talents of the children, engage with them and be stimulated by their spirit. Thanks for the warm welcome and all the best for the future."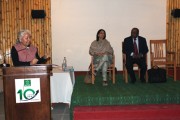 Chief Executive & Managing Director BrahMos Aerospace Pvt. Ltd.
"I was extremely delighted to interact with the children of XII standard and could realize their intelligence and potential. Most evidently, I could see the urge to make India, a global leader. Their curiosity to understand the new developments is mind boggling. Definitely I got great confidence on the future of India, by seeing the children. Thanks to the high standard of the school and the teaching faculty and management. This is the best school I have visited. My best wishes to the school and the children for a great future"
German Ambassador
"I came to Srinagar with a lot of expectations - the reality was even more impressive. And seeing these bright, forward-looking school girls and boys was really thrilling. We will reflect how we intensify the exchange between schools from Germany and Kashmir. I am convinced that students from Srinagar would be the best Ambassadors from India. Thanks for this great opportunity."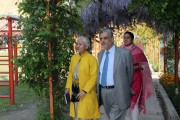 Chairman / CEO J&K Bank
"It is a commendable institution doing a commendable job. The way the education and allied activities are taken care is immensely praise-worthy. The whole society would recognize the wonderful contribution made by DPS Srinagar. Indeed an investment to brighten the future of the State. Wishing them all the best."