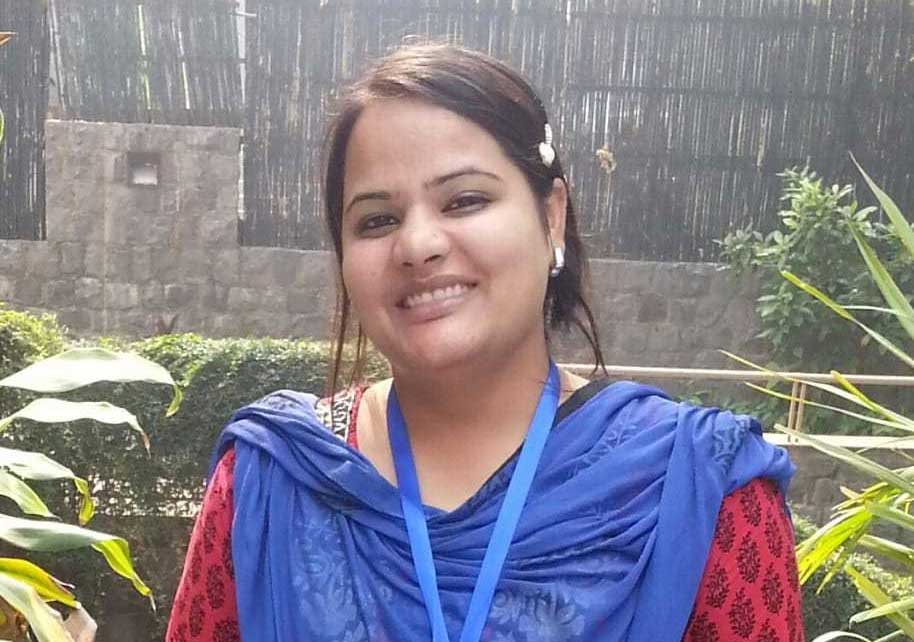 Our teacher, Deeba Nazir, to get 'Young Puraskar' for Zareen Zakham
---
Our teacher, a young writer and author, Deeba Nazir has been nominated for this year's Yuva Puraskar Award (young writer's award) for her book Zareen Zakham from the Sahitya Akademi.
Deeba belongs to a middle-class family of Eidgah area of Downtown. She has completed her Post Graduation in three subjects and is currently doing research on poet Ropi Bhawani who was the seventeen-century mystic poet. She is currently teaching Kashmiri in our school.
Apart from an author, she is a cultural activist, and also is a first girl of Srinagar to get Yuva Puraskar Award.
"I started my writing career when I was in school. My father encouraged me always." She said. After qualifying my secondary education, I chose Kashmiri subject for my graduation," she said.
Dheeba said that she was inspired by Naseem Shafaie who was her professor during graduation. She is currently a member of many literary groups in Valley including Kalamkar Smith,Dara shikoh centre for art and literature.
"I wrote my first article on Ropi Bhawani. Then I translated three books Gul bakawali dastan, Kuliyaat Abdul Ahad Azad, Kuliyat Ropi Bhawani from Urdu to Kashmiri language," she said.
Zareen Zakham is her Kashmiri short story collection. This book has won her appreciation already in literary circles.
The Sahitya Akademi, on 22 June announced the names of 21 winners of its Bal Sahitya Puraskar, and 21 recipients of the Yuva Puraskar for this year. The awards will be conferred at a function on 14 November, which is celebrated as children's Day. This day is also the birth anniversary of India's first Prime Minister, Jawaharlal Nehru. The award comprises a casket containing an engraved copper plaque and a cheque of Rs 50,000.