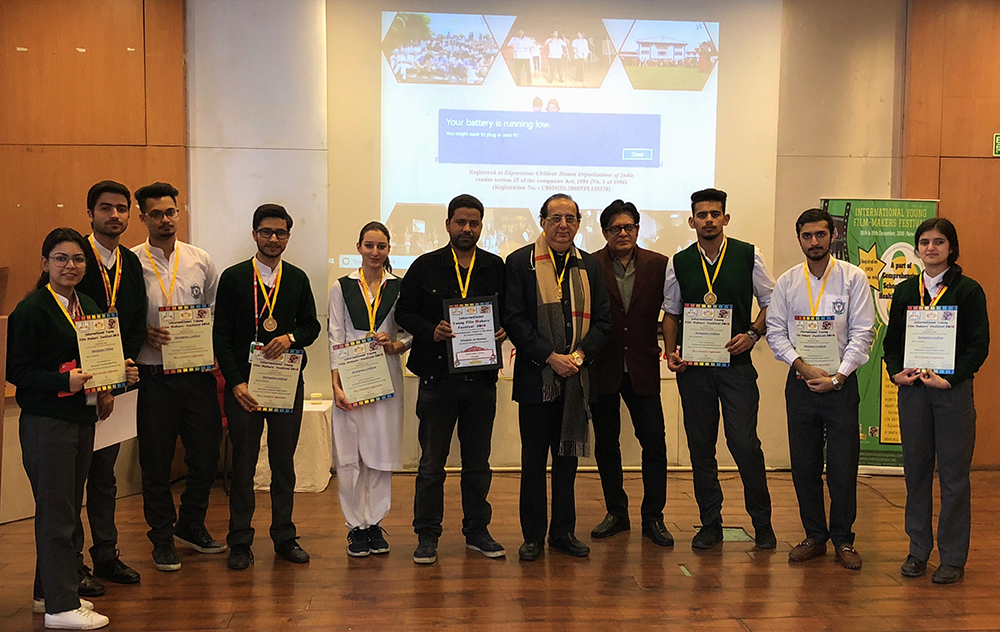 DPS Srinagar wins film-making competition at International Young Film Makers Festival
---
Delhi Public School Srinagar emerged as the winner of a film making competition at the recently held International Young Film Makers Festival. The school's entry 'Tanaav' was declared the unanimous winner at the festival held by The National Life Skills and School Wellness Program in New Delhi on 18th and 19th December 2018.
This short movie comprises of 4 parallel stories that deals with issues of mental health ranging from depression, anxiety, trauma, bullying and loneliness, afflicting youth of today. These short stories not only present the problems but also try to present the solutions to these problems. The film aspires to start a discussion on these issues and help make lives of teenagers better.
The school team piped several top schools of the valley to the winning post as the film impressed the judges both of account of its sensitive plot, and impeccable acting. The school team also emerged as winner of the cinema quiz besides participating in the workshop about filmmaking, media and role of social media. The school was represented by Noman Zahoor, Mohammad Tazeem, Fardeen Khan,Zaheen Gunna, Taha Shawl, Nadirah Khan, Sheema, Janan ,Sehrish Shafi and these students were mentored by Sajid Reshi.
The Principal Mr. Alistair R.A Freese has congratulated the students, and said "Our hearts brim with pride at the achievements of our students. We have always striven to provide students a medium to express their talents, and take great pride in watching them fulfill their potential." The Chairman Vijay Dhar also extended his congratulations, and said "It is no surprise that the students have emerged as the victor. We have always held provided the right platform, youth from Kashmir is capable of great things."